Download of the Cockpit Updates
Features
Version 1.27.0 (19.11.2018)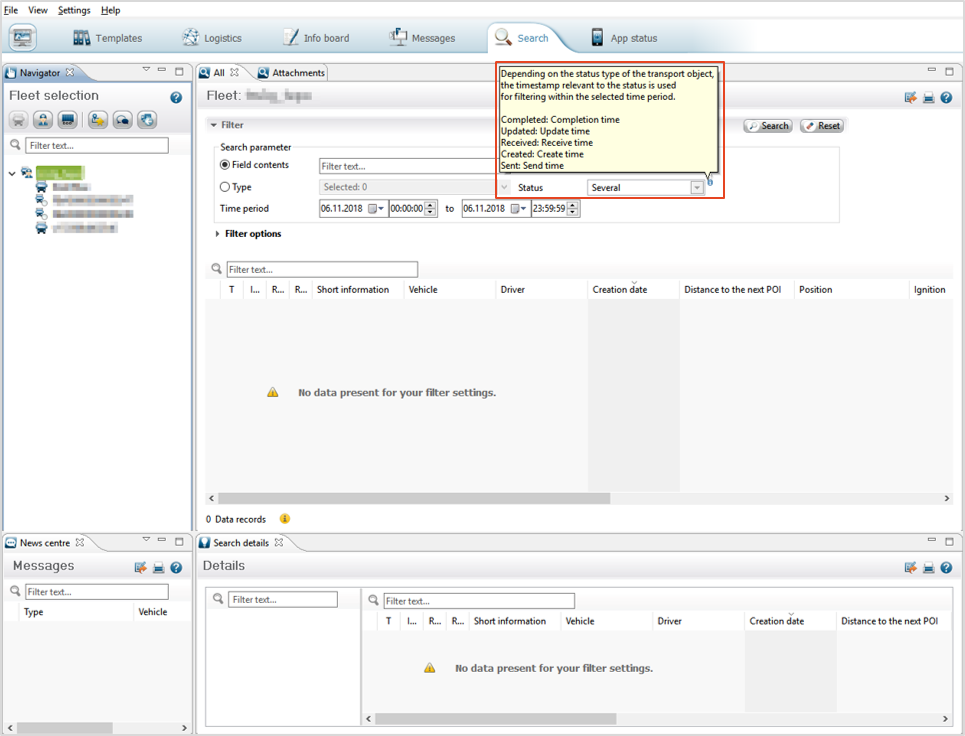 Improved search functions in Cockpit
New explanations facilitate the search function and help to make the search results better to reproduce.
Service: Fleetboard Logistics Management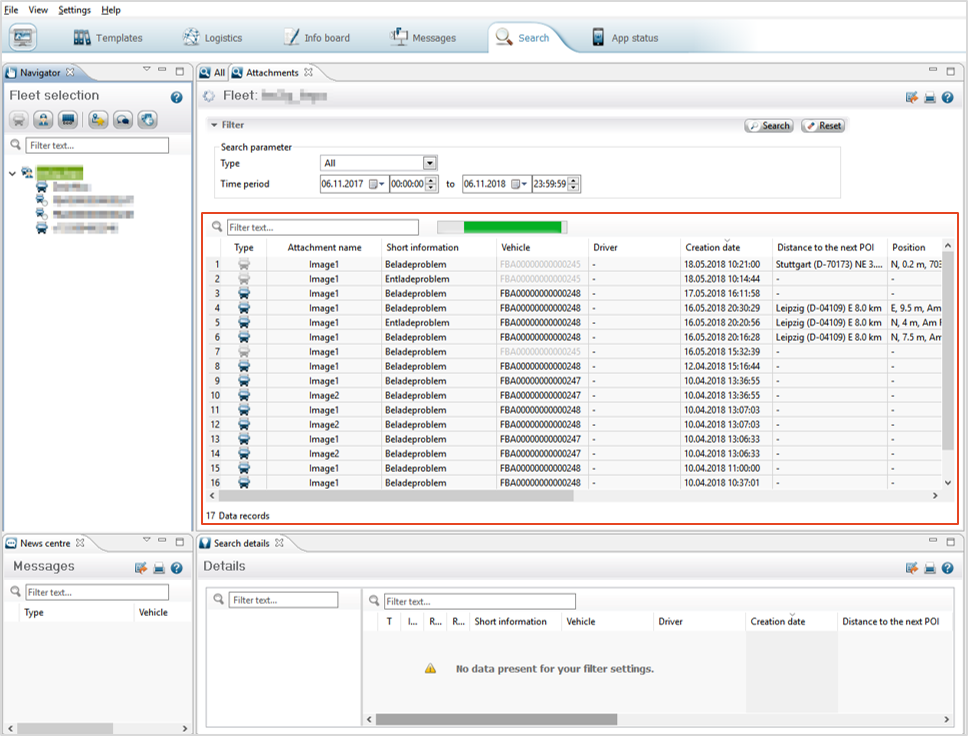 Optimised photograph function
By means of the DispoPilot.app, photographs can now be uploaded and queried in Fleetboard Cockpit.
Service: Fleetboard Logistics Management
Further Information
Version 1.27.0 (19.11.2018)
Fleetboard Services
With the migration to TLS-1.2, our data transfer processes have become even more secure.
Mercedes-Benz Uptime
Tables in the Customer Portal can now be used in an even simpler mode (e.g. show and hide columns, shift columns).
The history of previous Uptime cases can now be queried.
A new timestamp marks the receipt of new Uptime information.
Instead of the power steering oil level, AdBlue data is displayed now.
Next to the login, a new button leads to the tutorial of
Mercedes-Benz Uptime.
The service partner view in the Customer Portal was optimised by means of diverse functions (e.g. new column
"Vehicle group").
If a fleet rents vehicles, the current rental status will now be transparent.
If not all of the vehicle registration numbers have been stored in a fleet, a notification window will be displayed.
The availability of a contact partner can be stored individually (e.g. weekday, time, and communication path).